Gode stemninger på Inkonst.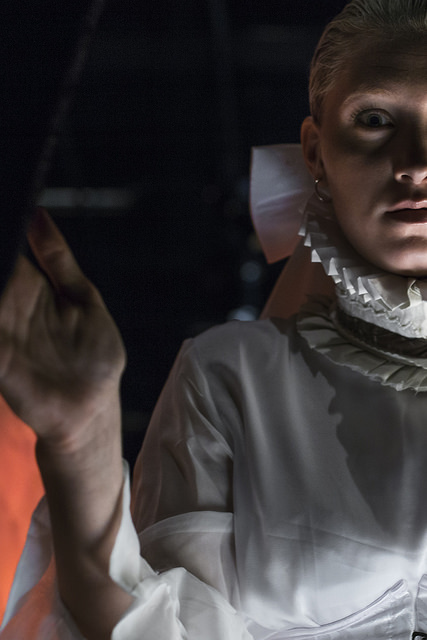 Frem til 20. september 2015 er kunst- og kulturhuset Inkonst i det centrale Malmø omdannet til en kostskole. Bag initiativet står Sisters Academy, og lederen af skolen, Gry Worre Hallberg, har etableret The Boarding School for at finde ud af, hvad der sker, når undervisning tager udgangspunkt i kunstneriske og poetiske aspekter. Allerede den første dag havde 30 personer ladet sig indskrive til både skole og overnatning.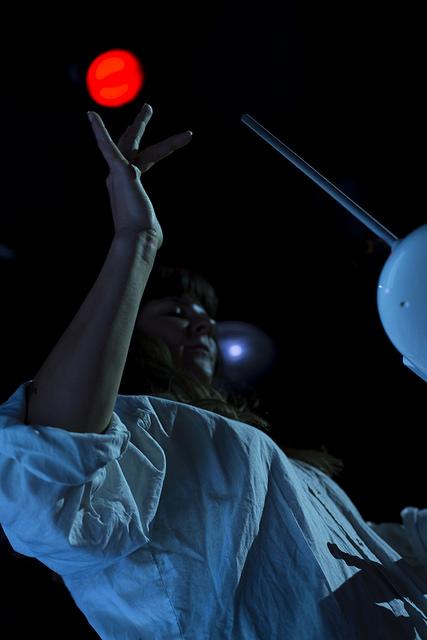 Det rationelle
-Den normale undervisning, fx på danske folkeskoler, tager jo afsæt i en tro på det rationelle og den økonomiske produktivitet. Vores projekt her på Inkonst har en kritisk holdning til den samfundsstruktur, som hylder industrialiseringen og det økonomiske, siger Gry Worre Hallberg.
Sammen med 30 danske performere arbejder hun i døgndrift på, at de besøgende på The Boarding School bliver udfordret af forskellige universer og installationer.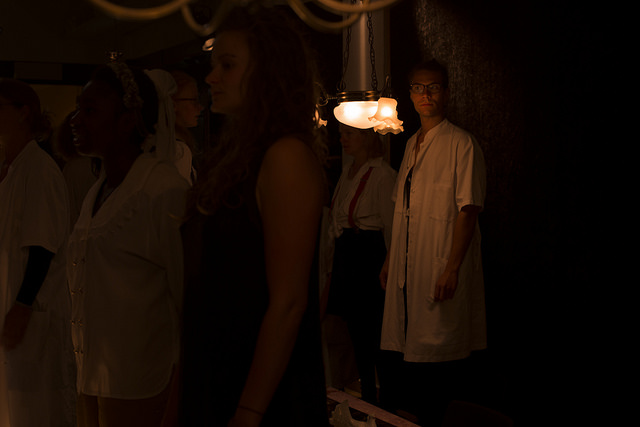 Klassisk form
-Vi har valgt den klassiske kostskoleform, hvor folk overnatter på skolen. Vi tror på, at det stimulerer den kritiske tankegang. Som gæst på The Boarding School vil man opleve forførende paradokser, og vi vil gerne understøtte de refleksioner, som finder sted, mens man bevæger sig rundt på Inkonst, siger Gry Worre Hallberg.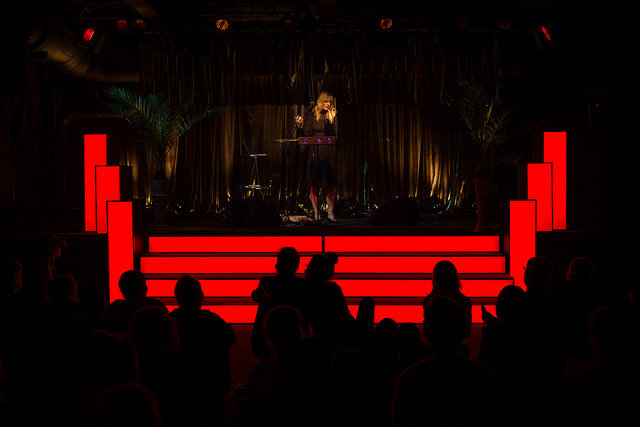 www.sistersacademy.dk
www.sistersacademymalmo.se
– eg
photo: diana lindhardt // The I of Sisters Academy