INVITATION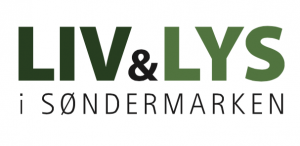 Midt i maj, når trærnes skygger begynder at bevæge sig dybt ind i de lange lyse aftener, inviteres du til her at opleve to performances i Søndermarken:
Til 'FORTÆLLINGER I KILDEGROTTEN', hvormed Inga Gerner Nielsen initierer en fælles fortællende bevægelse tilbage i de tilstedeværende deltageres egne livshistorier – med udgangspunkt i Marit Benthe Norheims skulpturelle bearbejdelse af Marie Villads liv og digte. Tilmelding nødvendig på kildegrottenevent@gmail.com til fredag d. 20 og lørdag d. 21 maj klokken 17:30 – 19:30 
Og til det tredje værk i rækken af Nana Francisca Schottländers serie af beboelsesværker PLEASE BE HERE NOW. Nana Francisca vil opholde sig tre dage og tre nætter i Eremittens Hytte i Søndermarken for her at undersøge og skrive om sin oplevelse af- og refleksioner om afsondrethed. Den indre tankeprocess kan følges direkte på en liveblog. Performancen foregår i tidsrummet torsdag d. 19. kl. 15:00 til søndag 22. maj til kl: 15:00 Følg hendes skrive-process live på bloggen: www.pleasebeherenow.dk/dwelling3.html
TEMA
De to performances tematiserer på forskellig vis betragtninger fra den fiktive afhandling Eget Værelse, hvormed Virginia Woolf undersøger hvilke forhold der må være til stede for at en kvinde kan virke som forfatter. Til sammen er de en manifestation af værdsættelse og fokus på nødvendigheden af to adskilte, men altid forbundne rum for væren og refleksion; En-rummets og det delte rum. Et rum til nærvær og fordybelse med sig selv. Og et rum for udveksling af refleksioner og erfaringer med hinanden.
Læs mere herunder om de to performances, baggrunden for deres skabelse, samt om hvordan man kan tilmelde sig / opleve performancerne.
.
FORTÆLLINGER I KILDEGROTTEN v. Inga Gerner Nielsen
Ønsket om at invitere til Fortællinger i Kildegrotten udspringer af performance kunstner Inga Gerner Nielsen og billedkunstner Marit Benthe Norheims samtaler, mens de lagde mosaikker i Kildegrotten forrige år. Her ledte Benthes fortællinger om Kildekonens Marie Villads vilje til at digte Ingas tanker tilbage ind i Virginia Woolf's bog Eget Værelse. Woolf tager i bogen sin læser med på en ung studerendes søgen på universitetsbiblioteket efter kvinder i litteraturhistorien. Hun finder her frem til, at kvinden kun optræder i mandens skrift om hende. Kvindernes egne historier blev dengang fortalt mundligt i dagligstuens og køkkenets fællesskab, mens de arbejdede. For at kunne skrive, forklarer Woolf, måtte kvinden have midler til at sidde for sig selv med ro til sit kunstneriske arbejde, i sit eget værelse.
Marie Villads fandt i slutningen af sit liv, som en af de få danske kvindelige digtere vi kender til fra det 19. århundrede, sådan et rum i Søndremarkens kildegrotte. Her kunne hun som kildekone endelig lade fantasien flyde frit sammen med kilden – og samtidig tjene lidt til overlevelsen ved at sælge kildevand og digte.
Læs mere om Kildegrotten på Marit Benthe Norheims hjemmeside: www.norheim.dk  og om Ingas arbejde som performancekunstner: http://ingagernernielsen.tumblr.com
Kvinderne er i dag begyndt at skrive. Heldigvis. Men er vi så holdt op med at dele historierne i de fælles stuer? I 'Fortællinger i Kildegrotten' bruges greb fra interaktiv performancekunst til både at fortælle vores egne – og samtidig give rum til andres fortællinger.
Som centrum for hver af deltagernes fortællinger står hver af Kildegrottens skulpturelle øer:
VANDET / KILDEN / FANTASIEN / KÆRLIGHEDEN /DEN UNGE KROP / FØDSLEN / OVERLEVELSEN / DEN GAMLE / DET ÅNDELIGE ASPEKT / KILDEKONENS DIGTE
Alle fortællinger omsluttes af Kildegrottens rumlige lydbillede, komponeret af Tonje Teresse a.k.a Walking Mermaid.
Information om deltagelse i Fortællinger i Kildegrotten:
Man kan både komme til 'Fortællinger i Kildegrotten' uden at kende nogen i forvejen. Man kan også komme som en lille gruppe af venner eller familie, som ønsker at prøve at dele livserfaringer på en ny måde med udgangspunkt i Kildegrottens kunstværker.
Skriv til kildegrottenevent@gmail.com for at melde dig eller din gruppe til. Der er begrænset antal pladser i kildegrotten. Du vil derfor modtage en bekræftelse per email af din tilmelding.
Medbring 80 kr. som bl.a går til fælles the, vin, småkager og andre snacks.
Arrangementet starter kl. 17.30 og varer omtrent to / til to en halv time (med pauser).
.
PLEASE BE HERE NOW Dwelling #3: Seclusion/En-rum v. Nana Francisca Schottländer 
Please Be Here Now er et fortløbende performance-projekt, der består af en række laboratorieværker af og med Nana Francisca Schottländer. Værkerne tager udgangspunkt i beboelser af specifikt udvalgte steder og rum for at undersøge, hvordan disse kan skabe ramme om levende, kropsliggjorte diskurser af relevante temaer.
Beboelserne er ikke færdigformulerede værker, men rammesatte processer. De er undersøgelser af og symbioser mellem iscenesættelse, performance-forskning og publikumsinddragelse. Hver beboelse forholder sig til et specifikt tema, som belyses gennem performerens egen væren på stedet og med temaet samt litteratur og udvalgte inviterede gæster. Det materiale, i form af billeder, video, tekst, o.a., der genereres i løbet af hver beboelse, eksponeres i forskellige formater som en del af værket.
Læs mere om Nana Francisca på hjemmesiden: www.nanafrancisca.com og om det første beboelsesværk, PLEASE BE HERE NOW, Dwelling #1: The body : www.pleasebeherenow.dk
Med inspiration fra Virginia Wolfs tekst 'Eget Værelse' fra 1929 og Heideggers bog 'Poetry, Language, Thought' fra 1971, såvel som anden litteratur, udforsker Nana Francisca Schottländer 'afsondretheden' eller en-rummet som begreb, som præmis og som udgangspunkt for tænkning og skabelse. Rammen er Eremithytten i Søndermarken – efter sigende trak selv Oehlenschlæger sig tilbage for at tænke og skrive her. Den indtages nu i tre døgn af den kvindelige performance- og konceptkunstner, som, på invitation af Inga Gerner Nielsen, skaber sit beboelsesværk som en dialogisk modpol til projektet Fortællinger i Kildegrotten – en manifestation af en-rummet som en nødvendig respit for refleksion og skabelse; et udgangspunkt for det, at have fortællinger, der kan deles med andre.
Værket bliver det tredje i rækken af beboelsesværker – midlertidige, eksponerede beboelser, der fungerer som live, legemliggjorte laboratorier til undersøgelse af grundlæggende temaer omkring vores væren i verden, som mennesker, med andre mennesker.
I dette værk består de eksponerende elementer i, at på forhånd udvalgte gæster inviteres ind i rummet for at dele deres refleksioner om alene-hed eller afsondrethed og i, at den tekst, der genereres i løbet af de tre døgn, kan følges på den tilknyttede blog: 
www.pleasebeherenow.dk/dwelling3.html
Med værket ønsker Nana Francisca Schottländer at undersøge, hvilke parametre, der i vor tid matcher de forhindringer for refleksion og skabelse, som Virginia Woolf identificerer i sin tekst 'Eget værelse'. Hvad er det, der afholder os fra at opsøge en-rummet – og hvad sker der, når man gør det? Er det stadigvæk kønsbestemt, eller er nutidens forhindringer fælles for både mænd og kvinder? Hvad er det, vi må ofre, for at træde ind i afsondretheden?
Performancerne i Kildegrotten og Eremittens Hytte i Søndermarken er arrangeret i samarbejde med Slots- og Kulturstyrelsen & støttet af Frederiksberg Fonden